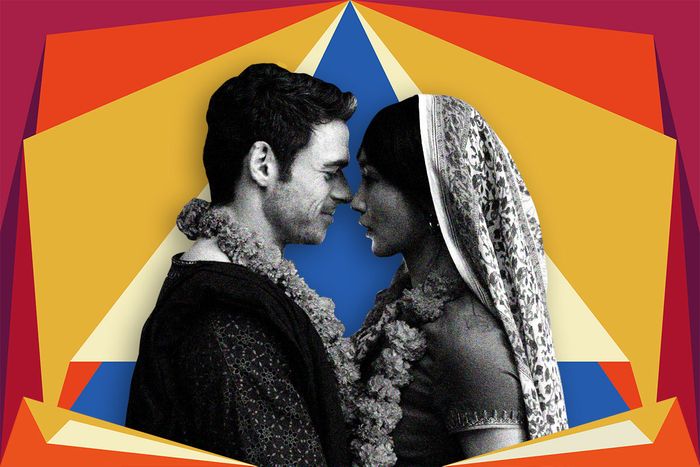 Richard Madden and Gemma Chan in Eternals.
Photo-Illustration: Vulture; Photo by Marvel Studios
Every week between now and February 8, when the Academy Award nominations are announced, Vulture will consult its crystal ball to determine the changing fortunes of this year's Oscars race. In our "Oscar Futures" column, we'll let you in on insider gossip, parse brand-new developments, and track industry buzz to figure out who's up, who's down, and who's currently leading the race for a coveted Oscar nomination.
Best Picture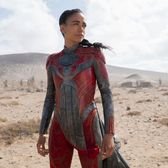 Eternals
The populist branch of the Academy would surely love for Marvel to sneak back into the Best Picture field, but it probably won't be with Eternals, which hits theaters this week as the most tepidly received MCU entry since Thor: The Dark World. The film "takes place over a vast timespan in locations all over the globe … yet it has the curiously claustrophobic feel of a Saturday afternoon serial filmed entirely in a windowless studio," says Dana Stevens, while K. Austin Collins calls it "a movie full of opportunities, most of which it sidesteps in favor of its least charismatic heroes, its least interesting questions." On the plus side, Eternals at least makes Hollywood history for being the first movie named after its run time.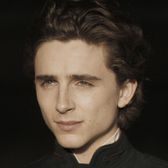 Dune
In better news on the blockbuster front, Dune crossed $300 million at the global box office this week, and you may have also heard that it's getting a sequel. With Denis Villeneuve's sci-fi epic becoming one of the fall's most talked-about movies, a spot in the expanded Best Picture field feels all but guaranteed. (Or, perhaps I should say, "a Feyd accompli.") Other major noms are in play as well.
Current Predix
Belfast, Coda, Dune, King Richard, Licorice Pizza, The Lost Daughter, Nightmare Alley, The Power of the Dog, The Tragedy of Macbeth, West Side Story
Best Director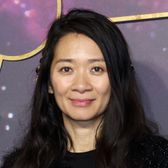 Chloé Zhao, Eternals
Iñárritu can rest easy: I don't think Oscar's reigning Best Director will be going back-to-back. Blame for the Eternals misfire seems to be spread around, with some critics pointing to the source material, others the oppressive Marvel house style. Zhao gets her own share of the barbs — Collins argues her aesthetic "gets exposed, more plainly than before, as a kind of cultural tourism" — but critics for the most part seem to be treating Eternals as a one-off for the former indie darling. Justin Chang calls the movie "hopefully the least interesting one Chloé Zhao will ever make."
Pablo Larraín, Spencer
Larraín couldn't crack the Oscars lineup for Jackie, but does the Chilean director have a better shot this time around, with a film that plays like Jackie's British remake? "Larraín again adopts that film's blend of gliding formal precision and brash, delicious bad taste," says Guy Lodge. "Spencer is at once a work of great sensitivity and high, hilarious camp." But while comparisons to Jackie are inevitable, Larraín feels like less of an Oscars outsider than he did five years ago: The directors' branch has become markedly more international, and he's since produced the 2018 Foreign Language winner, A Fantastic Woman. His leading lady becoming the presumptive Best Actress front-runner might not hurt, either — a rising tide lifts all wigs.
Current Predix
Pedro Almodóvar, Parallel Mothers; Kenneth Branagh, Belfast; Jane Campion, The Power of the Dog; Pablo Larraín, Spencer; Denis Villeneuve, Dune
Best Actor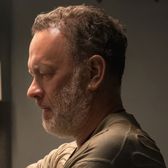 Tom Hanks, Finch
Tom Hanks's latest AppleTV+ vehicle is a cyborg cobbled together from the spare parts of failed 2020 Oscars players. Like Midnight Sky, it's a futuristic drama about a scientist wandering the Earth after an environmental catastrophe; like News of the World, it's a road movie starring Hanks and a cute sidekick — two this time, a robot and a dog. Reviews have been fine for this pre-COVID holdover, but I suspect Hanks is going to need more oomph to break his Oscars drought.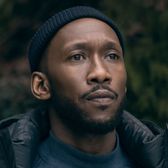 Mahershala Ali, Swan Song
Speaking of AppleTV+, the streamer unveiled the trailer for another of its awards hopefuls this week. In Swan Song (not to be confused with the recent Udo Kier film of the same name), we get two Mahershalas in one: He's both a dying family man, and the clone secretly hired to take over after his death. Will this be a five-hankie tearjerker, or a Collateral Beauty–style calamity?
Current Predix
Benedict Cumberbatch, The Power of the Dog; Peter Dinklage, Cyrano; Simon Rex, Red Rocket; Will Smith, King Richard; Denzel Washington, The Tragedy of Macbeth
Best Actress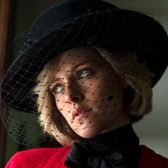 Kristen Stewart, Spencer
Jessica Chastain fading means that Stewart's had the opening phase of the season all to herself, and as Spencer opens wide, the raves for her dynamic transformation keep coming. Deborah Ross, one of multiple British critics who liken the film to a dream produced by eating too much cheese, hails: "She looks nothing like Diana but is somehow Diana. I think it's called 'great acting.'" Early days but, for now, Stewart remains the one to beat in Best Actress.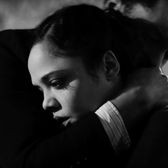 Tessa Thompson, Passing
Rebecca Hall's Nella Larsen adaptation is playing in limited release before hitting Netflix next week, and the first-time director and her two stars are all earning buzz. Thompson plays Irene, a bourgeois Black woman in 1920s Harlem who learns her childhood friend is living as a white lady. She gives a subtle, reactive performance, with much of its power coming in quiet moments: Richard Brody praises Hall's "intense focus on Irene's stunned and pained gaze." It's not a showy part, but a canny campaign from Netflix could add some noise.
Current Predix
Jessica Chastain, The Eyes of Tammy Faye; Olivia Colman, The Lost Daughter; Penélope Cruz, Parallel Mothers; Jennifer Hudson, Respect; Kristen Stewart, Spencer
Best Supporting Actor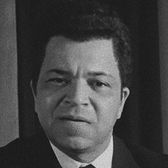 Jeffrey Wright, The French Dispatch
Wes Anderson's Gallic-tinged anthology is playing better with ticket-buyers than it did during its festival run, and Wright's turn as a pensive food writer has been pegged as the standout. This category is ripe for a shake-up, but Wright will be running against Oscars history: Can you believe Anderson has never directed anyone to an acting nomination?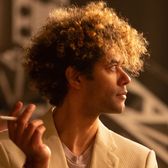 Richard Ayoade, The Souvenir Part II
To the dismay of Hoggheads everywhere, the first Souvenir was not exactly an awards player, and I doubt the sequel will score much better. However, I would be remiss if I didn't shout out Ayoade, who's at his catty best as a directorial diva who steals every scene he's in. He did score a supporting actor nod at the British Independent Film Awards, one of nine nominations The Souvenir Part II managed there this week. That feels right.
Current Predix
Jamie Dornan, Belfast; Ciarán Hinds, Belfast; Richard Jenkins, The Humans; Troy Kotsur, Coda; Kodi Smit-McPhee, The Power of the Dog
Best Supporting Actress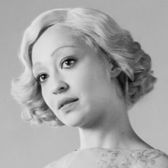 Ruth Negga, Passing
Negga gives the flashier performance in Passing, masterfully inhabiting a woman whose innermost self is fascinatingly unknowable. "Negga is marvelous … hypnotic and flirty and almost not of this Earth," says Stephanie Zacharek. It's a marked contrast from her understated work in Loving, which earned the Irish actress her first nom. Ruth Negga, the gerund queen!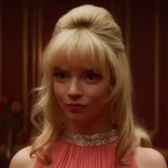 Anya Taylor-Joy, Last Night in Soho
Edgar Wright's Swinging Sixties psychological thriller pairs Taylor-Joy and Thomasin McKenzie, two of the industry's buzziest ingenues. But with Soho opening to a scarily low $4 million last weekend, the film's awards chances are fading into the (Waterloo) sunset.
Current Predix
Catriona Balfe, Belfast; Judi Dench, Belfast; Kirsten Dunst, The Power of the Dog; Aunjanue Ellis, King Richard; Ruth Negga, Passing
https://www.vulture.com/2021/11/oscar-predictions-eternals-is-not-the-movie-oscar-needed.html